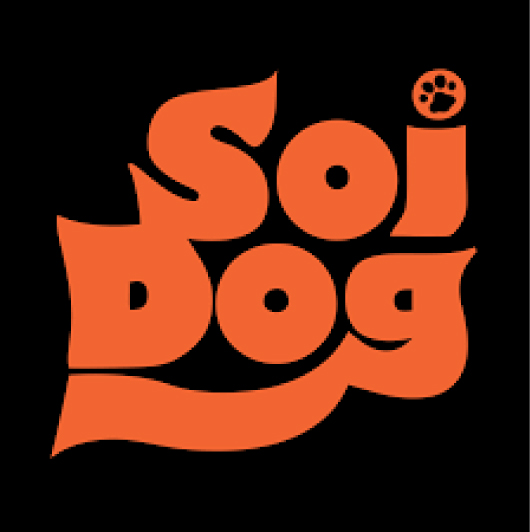 RESCUE DOGS AND STRAY CATS
& END DOG MEAT TRADE
What you're about to do could rescue animals from abuse, abandonment, sickness or injury. 
Help a street dog or cat in need of life-saving medical treatment & our ongoing 
fight against the dog meat trade.
These are worrying times for both humans and animals.
Right now, Soi Dog is facing the very real threat of having
to close our shelter doors to sick and injured street animals
in urgent need of help – This is unthinkable.
Due to the ongoing global crisis, very few adopted animals are able to travel overseas to their forever homes. With more animals forced to stay at our shelter, we urgently need your help until
we get through this crisis.
We cannot allow desperate animals like Roscoe to die on the streets.
Please will you make an urgent donation to save vulnerable street animals like Roscoe? They simply have nowhere else to go.
Roscoe lived on the streets his entire life.
Then one day, he was shot. One of the bones in his leg was shattered by the bullet. He was clearly in excruciating pain and needed immediate medical care. 
Sadly, we couldn't save his leg. But Roscoe is alive and safe because kind people like you believe homeless animals like him deserve better.  Roscoe and more than 950 other dogs currently at the shelter are all alive because of people like you.
Without more resources we simply won't be able to take in any new vulnerable animals. We cannot allow this to happen. Animals like Roscoe need you now more than ever to get through this difficult time. We never want to say no to an animal in need. Please, if you can, help us during this time of emergency.
We don't know how long this crisis will last, but we know urgent action is needed now. Please, we need your help at this critical time.
To cope with the rising number of animals at our shelter we must increase our food and medical supplies, and create more space for animals in dire need. 
Without these, we must close our doors because we simply won't have room for new animals.
Please help us keep our doors open. Any donation during these uncertain times makes a difference. If you can, please help homeless animals like Roscoe today.
With only 17 THB a day, you CAN make a difference in the animal's lives.
Together, we can achieve even more each year!
PEOPLE GIVE

= 
Can shelter and care for 3 dogs
for a month
No more rooms for new animals
We urgently need more resources during this time of emergency
Soi Dog Foundation (Soi Dog) was established in 2003 in Phuket, Thailand, to help the street dogs and cats who had no-one else to care for them. Over 70,000 strays roamed the island,
with the numbers growing alarmingly due to a lack of spay and neuter programmes to control the population. Soi Dog was created to provide a humane and sustainable solution to managing the stray population and to address their medical needs.

Soi Dog also campaigns for an improvement in animal welfare rights across Asia, and
helps animals affected by natural disasters, such as the severe flooding in southern Thailand in 2017. Funding then, as it does now, came entirely from individuals who shared, and continue to share, the vision of our founders.