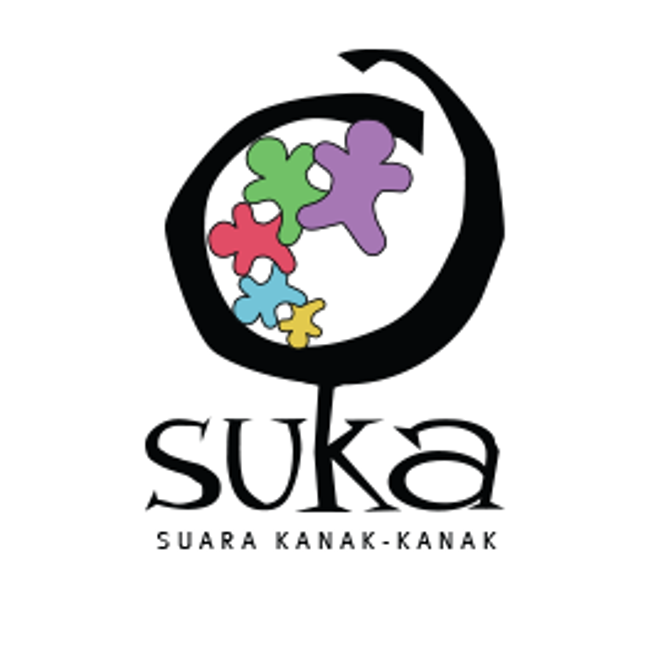 What you're about to do can make a difference in 
protecting and preserving the best interests of children
OVER 7,000 ORANG ASLI CHILDREN ARE STILL NOT IN SCHOOL
Unfortunately, many Orang Asli children in Malaysia still are not able to go to school. When most Orang Asli children enter Standard One without basic knowledge in reading, writing, and mathematics, 6 out of 100 could only complete their Form Five education eleven years later. 
A key reason is because many Orang Asli children in Peninsular Malaysia do not have access to pre-school education. They are not able to go to pre-school or kindergarten simply because the schools are located too far; their parents cannot afford the expense; or because of language barriers that hinder their progress in pre-schools and kindergartens. 
Urban Malaysian children, on the other hand, have access to kindergartens and pre-schools where they learn the basics while indigenous children attend Standard One in hope of only learning. Given that they are unable to attend kindergarten, sadly this puts them at a significant disadvantage right from the start.
It is not surprising that many of them fail to catch up with the national school syllabus and eventually drop out from school. Without access to proper education, many indigenous communities are unable to break free from the vicious cycle of poverty and struggle to be self-sustainable in this ever-changing modern world.
EVERY CHILD HAS THE RIGHT TO AN EDUCATION
SUKA Society's project Empowered 2 Teach was developed in response to the challenges faced by the Orang Asli community with regards to education and it aims to empower them by giving them a greater access to early childhood education. The project provides training, support and resources to Orang Asli communities to start their own pre-school education classes within their rural villages. We do this by training and equipping Orang Asli teachers who are recommended by their village leaders based on their strong desire to educate children. With our support, they will then teach up to 25 young children on a regular basis.
Empowered2Teach currently supports nine Orang Asli pre-school classes located in the villages near Slim River, Gopeng, Gerik, Tapah, Kuala Rompin and Gua Musang. Over 150 students between the ages of 4 and 6 attend classes regularly.
WILL YOU JOIN US TO 
HELP ORANG ASLI CHILDREN TOO?
At SUKA Society, we are working towards providing equal opportunities for Orang Asli children in the area of education. Together with us, you too can help make this a better world for them! 
Our Orang Asli teachers are driven and motivated to be the best teacher for the children in their pre-school class. With your support, they would be extremely encouraged and motivated. 
We'll keep you updated with news on our pre-schools and even share with you how you can get involved. We will share you with vital updates from SUKA Society – information and guides, links for our vital services, or how to get involved with us and even volunteer with  
"I pledge my support for quality education for all Orang Asli children and will ensure that no child is left behind!"
With only RM 2.5 a day,
you CAN make a difference in marginalized children's lives.
Together, we can achieve even more each year!
PEOPLE GIVE

=
"Can help indigenous children in Malaysia to break free from poverty through proper education, 5 times more impacts than ever."
Orang Asli children do not have access to pre-school education due to not being able to afford the expenses.
Only 6 out of 100 could complete their Form Five education eleven years later.
Empowered2Teach trains Orang Asli teachers to educate in pre-school classes located in the villages.
Over 150 students between the ages of 4 and 6 are attending classes today.
SUKA Society, or Persatuan Kebajikan Suara Kanak-kanak Malaysia (SUKA) is a Non-Governmental Organization that works to protect and preserve the best interests of some of the most marginalized and vulnerable people in Malaysia. SUKA Society was established in 2010, and in that relatively brief time has emerged a strong advocate for rights to those marginalized. SUKA Society's programmes focus on 1) immigration detention for all children – including refugee minors, the stateless and undocumented; 2) protecting women and children trafficking; and 3) provides training, support and resources to establish schools in indigenous villages and consequently empower indigenous communities.
The organization's efforts to work for marginalized populations stand in line with Government's 11th Malaysia plan objective of inclusive and sustainable development. SUKA Society received the United Nations Malaysia 2015 Award for promoting inclusive development. In 2018, SUKA Society was awarded the Star Golden Hearts Award for our work among the Orang Asli community.
SUKA Society or Persatuan Kebajikan Suara Kanak-kanak Malaysia (SUKA) is a registered Non Governmental Organization (ROS: 2504-10-SEL).